Saving The Palestinians From Jimmy Carter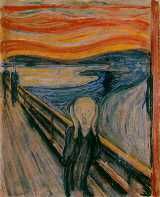 MHNN (Ann Arbor, MI)- Late last week, Patricia Santy renowned psychiatrist and former NASA organic waste in specialist, and author of
Carnival of the Insanities
was contacted by a committee of Presbyterian, United Church and Episcopal elders on behalf of Syrian President Bashar Assad. After his arrival in Damascus, former US president Jimmy Carter met with the exiled leader of Hamas, Khaled Mashal and the Syrian president.
Within hours of the meeting, the ecumenical
Independent Dialogue Institute of Theologians
(IDIOTS) realized the the meetings were a mistake. The backlash against Carter and his mission was virtually universal and was roundly condemned by figures on all sides of the political spectrum.
Assad, educated an an opthomologist in England asked that Dr Santy be brought in to placate the former president and negotiate his return to the United States. The Syrian president met Dr Sanity in group therapy setting with other Arab leaders. See '
Hello, I'm A Dysfunctional Leader.
'
What follows is a transcript of the meeting between Dr Patricia M Santy (PMS), Jimmy Carter (JC), Khaled Mashal (KM) and Syrian president Bashar Assad (BA):
BA- Welcome all.
KM- I have cable. I watch Desperate Housewives and Sex in the City.
PMS- Excuse me?
KM- I am a Palestinian. I am desperate. I like to watch anything about desperate people. My faith requires me to fulfill my destiny.
JC- I know what you mean. It is my destiny to bring peace to the world. I won a Nobel Prize with Yasser Arafat and Menachem Begin.
KM- I am but a small man. I just want to kill Jews and and watch the hot chicks on Showtime. That is my destiny.
BA- Can we focus on the issues at hand?
PMS- What would those issues be?
BA- Well, there are many.
JC- I always find it helpful to start at the beginning. My initials say it all. I am special.
BA- Me too! My initials stand for 'Bad Ass.' I saw that in a Clint Eastwood movie. I heard he was trained as an ophthalmologist, just like me. We could have had a chain of eye care centers,
Dirty Glasses
. Catchy name, don't you think?
JC- I have to Billy.
PMS- You have to what?
JC- Billy. You know, relieve myself.
KM- C'mon, I'll show you to the men's sand pile.
(KM and JC leave)
BA- Well Doc, I guess it's just you and me now.
PMS- What's really going on here?
BA- Carter is nuts! I mean, he really is nuts!
PMS- How so?
BA- Look, we Arabs know how how to deal with adversarial relationships. We create them, just so we don't have to get along with the west. In walks this idiot and all of a sudden we're seeing eye to eye! I'll tell you Doc, this lunatic has his
keffiyah
on a bit too tight!
PMS- But isn't that what you want, to have westerners see eye to eye with you and accept you as equals?
BA- Are you nuts? If we start agreeing on stuff, next thing you know, we'll have to start behaving like civilized people. That would be a disaster. All that wanting to agree stuff is for show only. Do you know that we Arabs have never signed an agreement and lived up to it? Do you think I want to be the guy that breaks that long standing record? Do you think I want to be the guy who wants to lead his people from the slavery of victimhood to the promised land of opportunity and accountability? Do you think I want us to be like Jews?
PMS- But look at Israel! See what the Jews have built and accomplished in so short a time! Why wouldn't you want the same for your people?
(KM and JC return)
KM- Now I know why Americans refer to Jimmy as insignificant. HA!
BA- As I was saying, look at what we have to work with. It isn't as if I have a seed stock of Jews to get the ball rolling.
JC- Jesus was a Jewish carpenter.
KM- I never understood that. Why not make him an accountant? That would be far more impressive. That's what we did with our prophet. He was illiterate so we made him a philosopher. It's all in the marketing.
BA- See what I mean?
PMS- Yes. I do. OK- let's get down to brass tacks. KM, why do you want to kill Jews?
JC- I don't want to kill Jews. I just want them to suffer.
PMS- KM?
KM- I want to kill Jews because of toilets.
PMS- Toilets?
KM- Yes. Toilets are another form of Jewish oppression. Jews can build toilets and infrastructure quickly and efficiently. Every time we relieve ourselves, we are humiliated. At the checkpoints and roadblocks, at least we can publicly celebrate our humiliation. When we use the toilets we are alone.
PMS- So don't use the toilets!
KM- And be like JC and wave his little unit in the air for all to see? Even we have a limit to humiliation!
JC- I want to write my initials in the sand pile.
KM- OK, OK, I'll take you there again. I happen to think you just want to show off that Nobel prize again.
PMS- What?
KM- He wears his prize around his, you know what. He thinks it makes him look bigger.
JC- And you wear a detonator!
KM- Impresses the girls! Gives a whole new meaning to 'big bang,' Know what I mean?
(KM and JC leave)
BA- Please, make him go away. We don't need his crazy. We have enough crazy all by ourselves.
PMS- You invited him.
BA- I should have opened up One Hour Jihad Vision Optical. What a slogan- 'No One Cares for Arab Eyes Like Dr Jihad. I could have been the Cal Worthington of Syrian eye care. I could have been a somebody.
PMS- Uh...
BA- Sing it with me! "If you need a pair of glasses, see Bashar, if you need a pair of glasses see Bashar, If you need to bomb some Jews we can sharpen up your views, if you need a pair of glasses see Bashar... Have you seen
this video?
I watch it all the time and I even dream about it.
PMS- I'm speechless.
BA- Take Carter home with you, please. Leave me to my fantasies.
(KM and JC return)
KM- Dr Santy, you'd be proud of me- I did exactly what you do!
PMS- What?
KM- JC wrote 'Jews must suffer' on the sand pile and I eliminated all over- and Jimmy wrote BIG!
BA- I know,
Carnival of the Insanities
...
PMS- Yup... You guys really need to read that...