Sanity On Tap
Please joi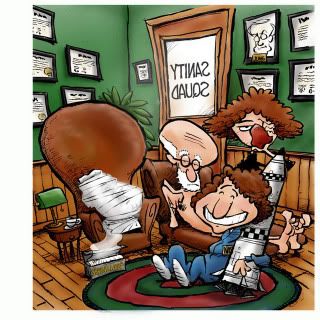 n
Dr. Sanity
,
Shrinkwrapped
,
Neo
and ourselves for tonight's
Sanity Squad Podcast
.
TONIGHT'S SHOW BEGINS AT 7:30 PM
Our topics for the evening will include: The Great Democrat Cultural and Social Divide---or, it's not really about politics for them; and the results of the British elections and the meaning and significance to America of the British voters rejection of the Labour Party.
The call in number is is
(646) 716-9116
. Showtime is a 8 PM tonight.
The podcast and chatroom can be accessed from the
Sanity Squad homepage
.
Remember, there is no crying in baseball or podcasts.