Sarah And Hillary, Behind Closed Doors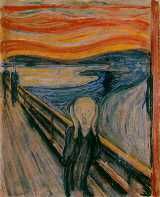 MHNN (Ann Arbor, MI)- Pat M Santy author of
Carnival Of The Insanities
(COTI) met with Governor Sarah Palin, the Republican vice presidential nominee and New York senator Hillary Clinton, former Democrat candidate for president.
After it was announced that Senator Clinton would not attend a large demonstration at the UN condemning Iran's president, Mahmoud Ahmadenijad if Governor Palin were to be in attendance, a large brouhaha ensued. Both sides hurled charges and counter charges and the the two agreed to meet with Dr Sanity, former NASA flight surgeon and organic waste in space disposal expert in an attempt to 'put out the fire.'
Dr Sanity has experience in the political arena, having worked with political candidates and figures from around the globe.
What follows is a transcript of the meeting between Senator Clinton (HRC), Governor Palin (SP) and Dr Pat M Santy (PMS).
PMS- Nice to see you both.
HRC- Well, well- the bitch doesn't dress any better in private than she does in public.
SP- I was thinking the same thing, Hillary, but it's not your fault. It isn't as if you were ever considered attractive enough to keep a man from straying-
HRC- Why you little bi-
PMS- Look, this isn't going to work if you keep sniping at each other.
HRC- She started.
PMS- What? You insulted her first!
HRC- She stole my spotlight! She's on the ticket and I'm not! How dare she! This nomination was mine to begin with before it got stolen! What happens if John kicks off and she becomes president? I'm Hillary Clinton-- I'm supposed to be the first woman president, not her!
SP- Hillary, if you were this loud in Alaska, you'd never bag a moose!
HRC- Will you shut up with the moose already?
SP- My apologies, Hillary. Allow me to rephrase: If you were this loud in Alaska, you would not be able to ride your husbands coattails into a political career. If you-
PMS- OK, that's enough. Senator, why did you refuse to share the dais with Governor Palin?
HRC- Because I'm Hillary Clinton and I didn't want to be upstaged. It's that simple.
SP- Don't you think protesting Ahmadenijad and Iran are more important than partisan political bickering? John and Barack spent 9/11 together without fighting, uniting to show common American values that day. Why does protesting Ahmadenijad have to be different?
HRC- You really are an idiot! Barack didn't want me to protest Ahmadenijad because he's probably going to deal with him! Blaming you was just the excuse Barack needed to be seen as not critical of that lunatic in Iran!
PMS- You cant be serious, Hillary! Do you mean to tell me that Barack has no problems with Iran and nuclear weapons? He said he won't ever allow that to happen!
HRC- Right. And he promised he'd support Israel with Jerusalem as her capital. How long did that last? Less than 24 hours before he backtracked. After Russia invaded Georgia, he initially blamed both sides equally. How long did that last? Less than 24 hours. I could go on, but you get the picture.
SP- So like a moose being tracked, Barack an always be counted on to double back on his tracks.
HRC- Yes Sarah, you cheap trollop with the hooker red lipstick. That's why I would have been the better Democrat nominee. When Barack speaks, no one takes him seriously. He sits in a church with a bigot for 20 years, claims he never heard anything untoward and gets a free pass. Dick Cheney hasn't owned Halliburton stock for over a decade and he gets creamed every day. Barack Obama is in bed with terrorist 'I didn't kill enough' Ayers and Tony Rezko, Syrian born bagman and the press gives him a free pass. No matter what Obama does, he gets a free pass. He always gets a free pass
SP- Well, no question you are an authority on free passes and trollops. I guess the big difference between me and you is that I can keep my man home. I don't have to grind my cellulite laden hips against his on camera on Omaha Beach to pretend I can keep my man-
HRC- I'm going to scratch your eyes out-
SP- Really? I can whip your fat ass-anytime, any place.
HRC- Oh yeah? Well how about I sic a few private detectives on you to dig up dirt and then threaten you and your family? I'm a Clinton- I've done that before and I'll do that again. My big mistake was not having your FBI file in my possession.
SP- Right. Instead of illegal possession of 942 FBI files, your life was upended because there were only 941 files of your political enemies found in your library at the White House.
HRC- I was never convicted of that.
SP- Yeah, like OJ. Nice one, Hillary.
PMS- This isn't going anywhere.
HRC- I'm depressed.
PMS- There's a shocker.
SP- I always hunt when I'm depressed.
HRC- Oh, I'm in the mood to kill.
PMS- Who do you want to kill?
HRC- I don't care- Barack, Sarah, Bill, Vince- Oh wait- Vince is already dead...
SP- You can be a bit creepy, Hillary- you know?
HRC- I know.
PMS- You need to
Read
Carnival Of The Insanities
.
HRC- Bill reads that every week- before he goes hunting.
SP- Uh, Hillary, what Bill does isn't 'hunting,' no matter what he calls it...